The Case for a Retail Sales Strategy (Pt 3): The Foundations of Selling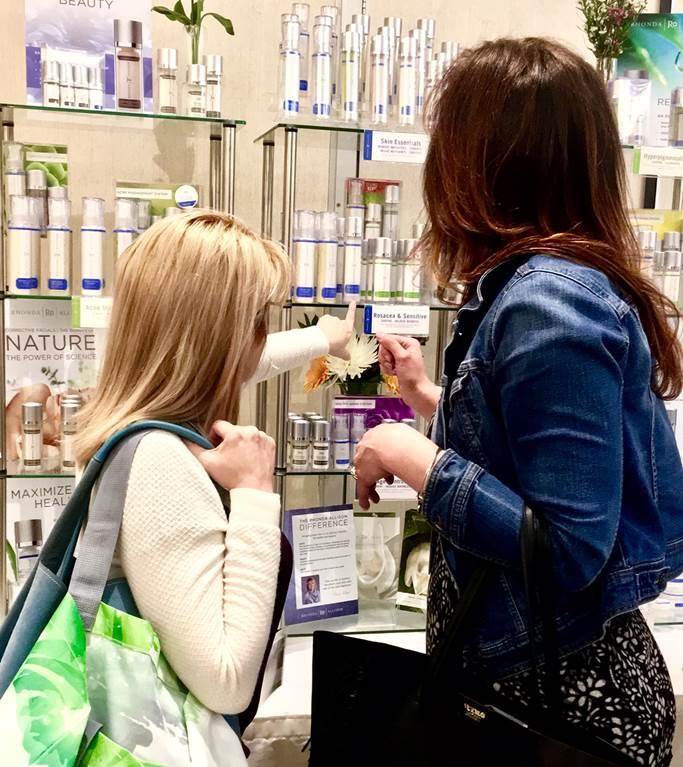 In parts one and two of this blog post series, we established why you need a retail sales strategyand how to get over any feelings of resistance you might have toward selling. Now, let's talk about the foundations of a good sales practice. Selling is a skill and like any skill, your confidence can be cultivated and honed with practice.
Think back to when you began your career as an aesthetician. You likely had to work up to feeling completely self-assured in your craft. You may have had some trepidation with the first few clients you worked with, but over time, as you developed your skill, got more comfortable in your space, talking to clients, and performing treatments, the process likely became easier and more enjoyable. Similarly, you have to work toward mastering sales and building up your confidence level over time.
Getting comfortable with being uncomfortable
In your early days as a new aesthetician, you might have experienced the feeling on "uncomfortable" but as you zoned in on making an impact on their skin, you forgot about any nervousness or fear. This is true of anything in life. When pushed outside of our comfort zones, if we can focus on the present moment, the task at hand, and serving the best interest of others, fears will melt away.
Start off by channeling the certainty you have when working in the treatment room towards retail sales and think of it as the next natural extension of your service. As such, another key factor for increasing your confidence in selling is your belief in the products you're recommending. Find a line you trust and know delivers great results. After all, home care is essential to improving and maintaining treatment-room results.
Making these product recommendations gives your clients the opportunity to use the same professional quality ingredients in their daily routines. Think of it as enhancing their experience beyond the treatment room. This outlook will come easier than you think, especially since you already prioritize getting the best possible results for your client.
Using education to boost your confidence
To further deepen your confidence in this area, be sure you're continually educating yourself. Get to know the ingredients you're using so well that you can easily explain to your clients how they impact their skin and why you're choosing certain products. Clients love to hear about the origins of ingredients, their history in skincare, and about research and studies on the newest, most-promising ingredients. So, stay up-to-date on industry trends and research. Attend webinars, online courses, conferences and workshops. Develop a network of other professionals to learn from. Whatever strategy you employ to increase your knowledge, be sure you're seeking opportunities to pass along what you learn to your clients.
Sales can feel intimidating at first, but with practice you'll see how grateful clients are for your expertise. The best salespeople are the ones who operate from a sense of service and empowerment rather than personal gain. As we mentioned previously, this is the inherent nature of most of us in this profession. Always trust your instincts when it comes to being a resource for your clients and watch your business blossom even further!
Question: How do you build your confidence in recommending retail products?