Your Top Questions Answered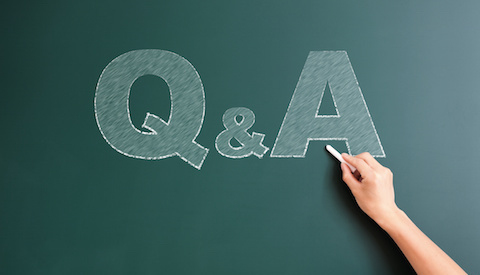 We often get questions from aesthetic professionals, which we absolutely love to answer. It's why we're here. To help answer these and get a dialogue going we created a group on Facebook – the Rhonda Allison Educational Forum. This wonderful community has become a place not only for Q&A, but also for collaboration and sharing amongst aesthetic professionals.
We will start posting some of these questions on the blog, as they can help many of you no matter where you may be in your practice. Here are some of the top questions from the last few weeks:
Question 1
I'm just starting my back bar for the first time. What are some must haves?
~ Jen
Marie said: Derma Peel, Bromelain Enzyme Paste, Pumpkin Parfait Enzyme, Cherry Jubilee Enzyme, Papaya Tangerine Enzyme, Pumpkin Cleanser, Creamy Milk Cleanser, Beta Green Tea Cleanser, Citrus Gel Cleanser, Milk Protein Mask, Rosemary Basil Mask, Grape Seed Parfait Mask. Serums and correctives will depend on what types of facials you are offering.
Deborah said: Everything Marie said and the Balancing Grape Seed Serum, Growth Factor Serum, MVC Serum, Mandelic Defense Lotion, Mandelic Arginine Peel, Cell Conditioner, Melanin Suppressant, Calming Skin Gel, and Cucumber Spritz.
We also always recommend talking to your educator as well to outline some products and protocols to start with.
Question 2
What would you recommend for a 13 year old with keratosis pilaris on her arms? She is embarrassed to go sleeveless.
~ Lorrie
We recommend the Nude Therapies Peel Cream, which is an AHA accelerator. The Pro Youth -10 Skin Smoothing Gel also works great. It is an AHA and glycolic acid blend. These will clear up KP quickly. The Nude Therapies Bamboo Scrub also works great. Apply Daytime Defense daily.
Question 3
I am trying to fix sun damage in the form of wrinkles and loss of elasticity as well as some acne scarring on my 47-year-old client. She has olive colored complexion and dry, slighty hyperpigmentation skin...
What are the best peels? And what peels are best for aged hands?
~ Marie
Louisa said: The Apple Wine Peel is great for firming and it is amazing with Liquid Enzyme used to prep the skin before. For the hands, the Maui Enzyme is wonderful, and the Peel Cream works to resurface the skin. The Phyto-Endorphin Hand Cream also works great to re-youth and hydrate the skin.
Aubree said: I would recommend trying the Apple Flower Peel if you are thinking mid-depth. It combines our Apple Wine and our Lotus Peel. Apple Wine is great for firming, toning, refining fine lines and wrinkles. The Lotus Peel is a great option for pigmentation and scarring.
Question 4
Is there a fabulous eye treatment to offer as an add-on?
~ Pam
Aubree said: I would recommend using the Derma Peel to gently exfoliate the eye tissue, followed with the Eye & Lip Renew and Drop of Essence. You could then blot with tissue and follow up with the Moisture Eye Treatment. Finish with the Eye Revitalizer.
Teri said: I did an add-on "eye lift" treatment…mixing the Eye & Lip Renew with the Eye Lift and massaged it in with an upward motion. Then I applied the Natural Lift Mask around the eye (not on the lid) and left it on for about 25 minutes with eye pads. Before removing, I applied a damp 4x4 over the eyes for about 10 minutes to soften the mask. It rolled right off with no problem. Her eyes looked amazing and she was very happy!
Louisa said: The Moisture Eye Treatment is an amazing treatment that uses actives to smooth out fine lines.
Question: What questions do you have for us?