Wearing Of The Green…Tea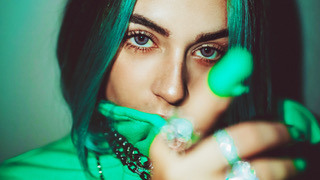 Over the next couple of weeks, in anticipation of St. Patrick's Day, green will begin to infiltrate our lives. It will most likely be in the form of four-leaf clovers, little leprechauns in green suits, and food festively transformed by dye.
There are, however, a few other ways outside of shamrocks and green hats to infuse green into your treatment room. One such way is green tea. As it turns out, this is also a great ingredient to ready clients for spring.
What It Is
Green tea originated in China, first brewed in 2737 BC. Over the years it has been regarded for its health benefits, as it contains a variety of enzymes, amino acids, lipids, phytochemicals and minerals. Green tea also contains a type of catechin known as EGCG (Epigallocatechin Gallate). This catechin is a polyphenol that provides greater antioxidant content than vitamins A, C and E!
Green tea is also power packed with other valuable nutrients like vitamins E and C, carotenoids, minerals, and oils.
How It Works
Since green tea is a natural polyphenol and potent antioxidant it works to rid the skin of impurities and boost its immune system.
It also aids in eliminating free radicals, while protecting healthy cells, which safeguards the cell's DNA structure. Additionally, green tea assists in wound healing, minimizing scars, provides anti-inflammatory benefits, bolsters skin elasticity, and inhibits collagenase.
Going Green
One way to celebrate the "wearing of the green" this season is to incorporate green tea into the treatment room. A treatment we love this time of year is the 4-Layer Restoration Green Treatment. This deep-tissue facial will smooth, soften, clarify, and restore client's skin using the power of green:
Green tea
Green papaya
Green Italian herbs like rosemary and basil
Green growth factor
Using the Beta Green Tea Cleanser will provide a deep cleanse and stimulate the exfoliation process. An enzyme application of the Skin Brightening Enzyme, Mint Papaya Enzyme and Italian Herbal Peel will digest dead cells, bringing fresh, rejuvenated cells to the surface. A mix of the Wasabi Mask and Grape Seed Parfait Mask will stimulate, nourish and hydrate the skin. To finish, the Blemish Serum will purify the skin, while Growth Factor Serum Plus supports collagen synthesis and cellular health. The Daytime Defense and Sheer Tint Finisher will protect the smooth, beautiful, restored skin you just uncovered.
Bring the luck of the green to your treatment room this season, and help your clients uncover that pot of gold in the form of healthy, radiant skin.
Question:What is your favorite "green" treatment or product?