Top Tips for Avoiding Irritated Winter Skin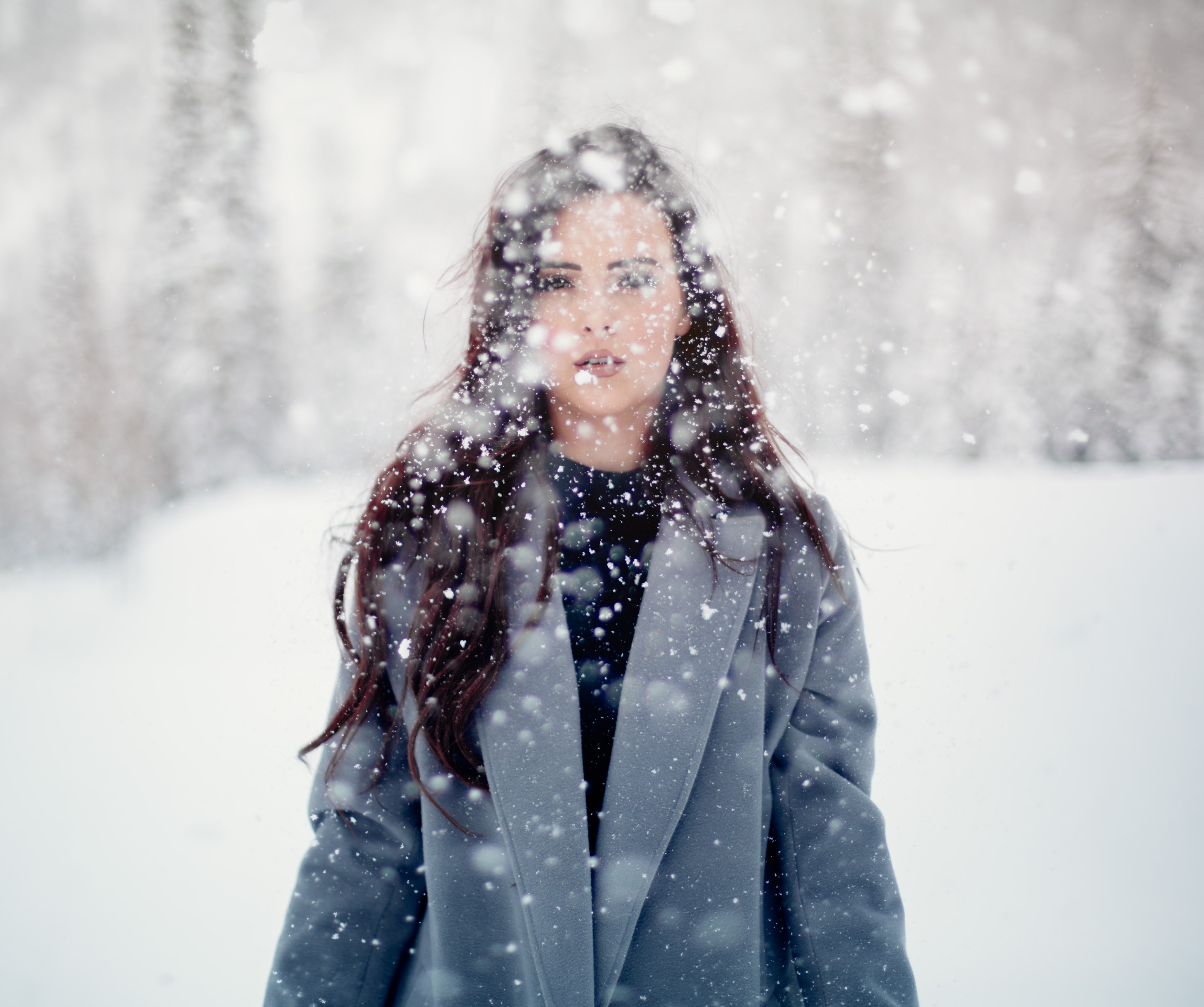 Winter is here and while the season brings much to celebrate it also tends to usher in some unfavorable, and frankly uncomfortable, skin conditions. Whether it's the cold, dry weather, hot showers, heated buildings, or even the countless social gatherings that often come with your favorite alcoholic beverages, the winter months can be brutal on your skin – primarily its hydration level.
Dry, chapped skin is one of the most common complaints of the season. The frigid temperatures and dry conditions, tend to sap the skin of its moisture barrier, leaving it flaky, irritated and red. Couple that with a cold or runny nose, and you've got a lot working against you. But, fear not, a few tweaks to your daily regimen can help alleviate winter irritation.
CONTROL THE CONDITIONS
Let's start with the factors you can easily control. This time of year it's easy to indulge in a poor diet, increased alcohol consumption, and hot showers, but these all work against your skin's best hydration defenses. Considering limiting your adult-beverage intake when you can, or if you do indulge, drink plenty of water. Coconut water can also help you rehydrate.
As inviting as hot showers are, try to stick to lukewarm temperatures. The hot water is one of the quickest ways to zap your skin's hydration. Also be sure to balance sleep and eating antioxidant-rich foods – these are essential to a healthy skin barrier.
REV UP THE REGIMEN
Now let's hone in on what you're applying (or not applying) to your skin. This time of year, it may seem counterintuitive to cleanse and exfoliate, but these actually help regulate the skin's oil production. It's also tempting to load up on the moisturizing cream, but doing that without cleansing will actually slow your skin's oil production, decreasing your natural hydration level.
Here are some suggestions for a cold-weather regimen that will keep your skin hydrated and comfortable:
1. Cleanse – switch to a gentle cleanser that helps retain moisture with soothing ingredients like shea butter and sodium chloride that won't strip away natural oils. You could also mix in a milk-based cleanser for added hydration.
2. Tone – following your cleanser and your shave with a skin-strengthening toner will provide extra nourishment and hydration, not to mention soothing support. Look for one with peptides and natural minerals.
3. Exfoliate – it's not necessary to do daily, but add a granular scrub to the routine twice per week to help slough off dead skin cells, provide a deeper cleanse and ensure healthy regeneration.
4. Rebuild and replenish – deliver a healthy dose of hydration and antioxidants to the skin with a lightweight hydrating serum . Key ingredients to incorporate include D2O, soybean protein, D-boldine, and L-glutathione and superoxide dismutase (powerful antioxidants).
5. Protect – the sun is one of the biggest contributors to dehydrated skin, and though it's winter, it is still a factor. Always finish off your skin care regimen with good physical block that uses zinc for protection and soothing support.
Be mindful this season of your daily skin routine, but also what you might be doing to contribute to the dry conditions. The cold weather may be unavoidable, but with the right mix of ingredients and healthy habits, you can help stave off uncomfortable, irritated skin.