Pristine Aesthetics for First Impressions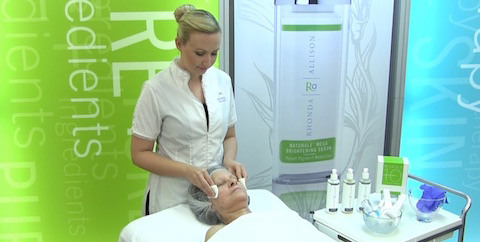 They say the first impression is everything.
We make major decisions about one another and about businesses within the first seven seconds of meeting. Seven seconds! That's all it takes for someone to decide whether you are approachable, likeable, confident, trustworthy, competent, and the list goes on.
The human brain is simply hardwired in this manner. It's a prehistoric survival mechanism. Also consider that it's not what you say, but how you appear that most heavily impacts a first impression. Those nonverbal cues are four times more likely to sway another's impression of you than anything you say. This goes for all elements of your facility, not just your personal appearance.
Professional Appearance
In the beauty industry a pristine and professional appearance says it all. Clients often look to us as examples. It's natural to associate an aesthetician's appearance with the quality of service or the results we will achieve. If you appear unkept or unprofessional, clients will often interpret this as a reflection of your work.
Maintaining clean nails (no nail polish), fresh skin, and a crisp, clean smock will help build credibility. You'll also want to be sure your hair is pulled back so it's not hanging in the client's face while you're working. Avoid heavy, clunky jewelry, and consider removing rings, bracelets and necklaces while working so they don't disrupt the treatment.
When you meet clients for the first time be sure to greet them with a warm smile, make eye contact, have a positive attitude, and check your posture and poise. Proper posture and a warm smile will exude confidence, competence and trustworthiness.
In Treatment Room and Beyond
A professional and pristine appearance doesn't just stop with you though. The appearance of your spa and/or treatment room will greatly contribute to your client's first impression of you and your practice.
It is imperative clients step into an impeccably clean space. Linens (sheets, robes and towels), countertops, floors, and any other décor should be fresh and clean without exception. Be sure to check linens for stains, and replace them a couple times throughout the year for fresh ones. It's well worth the investment, and these items are fairly economical.
Tools and jars should be wiped and stored away. This goes for waxing warmers and tools as well. Trash bins should also be emptied often. The goal is to eliminate the clutter and create a fresh, sanitized space.
Don't forget about other nonverbal cues – sound and scent. The ambiance should be quiet and soothing. Clients are coming to relax and de-stress. Scents should be light and natural. Eliminate artificial fragrances and strong, overpowering perfumes. Many individuals are highly sensitive to these and they can become a major turnoff.
Outside of the treatment room, be sure the reception area is free of clutter. Think minimal. Too many items on the counter may actually work against you, taking away from selling opportunities. It's overwhelming and confusing. Also keep all testers in clean and working condition.
Remember, you don't get a second chance to make a first impression. Considering you only have seven seconds to do so, it's imperative to spend the time designing the type of impression you want to make on potential clients. After all, it could mean the difference between a long-term, loyal customer who talks about you incessantly to their friends and family, and one who you will never see again.
Question:What practices do you implement to ensure a fabulous first impression?