Mining for Gold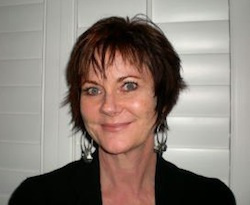 As an educator for Rhonda Allison, I often run into business owners, anxious to increase their client base. New clients are an important part of building any business. However, my first question always is, have you mined your current base for its full potential? This means not only using your current clients for referrals, but also making sure you are maximizing your service and product offerings.
For example, all your facial and peel clients have bodies. They all could benefit from body products and services that treat the chest, back, arms and legs. If you haven't looked at the Rhonda Allison amazing body line , then you're missing out on a vein of gold that could reap amazing profits. Another untapped resource is the men in your female client's lives. A special facial for men using REDMethod for Men along with our easy to use retail kits offers another frequently missed opportunity.
Like mining, opening up these revenue channels works best when you have the right tools and a great plan. You can't just buy products and expect them to leap off the shelves. Before I introduce a product or service in my salon I start by talking about the concept with my clients. When I introduced the body line, I first talked about how the body products worked. I purchased a sample kit and used it in my treatments. My clients were excited about the results they could expect before the product even hit the shelves. Pre-selling allows you to purchase products confident that they will move quickly. I used promotional images and made shelf talkers that said "coming soon".
We also have great product description shelf talkers for the men's line and counter cards that attract attention. Another way to introduce a new service is to use a special event like Mother and Father's Day. Couple a treatment with a kit and discount the total. Once your clients experience the products, the next sale is easy. So put on your miner's hat and turn on the light, there's gold in them thar hills!