Lets Party!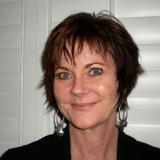 "Cocktails anyone?" This is the phrase that starts almost every party. What, you might ask, does that have to do with skin care? Well at Rhonda Allison, we get our party on by mixing and blending serums, correctives and moisturizers to customize our treatments for each individual skin type and condition. The possible combinations are only as limited as your imagination and understanding of each products ingredients and purpose. Here are some of my favorites:
These are just a few possible combinations available with the Rhonda Allison line. If you have a favorite you'd like to share, we would love to hear from you and let's get our party started!
Contributed by Ann Duke Southwest Regional Educator for Rhonda Allison
Thanks Ann for a fun and creative reminder on how to enhance and boost a client's skin regimen.