Ingredient Spotlight: Peptides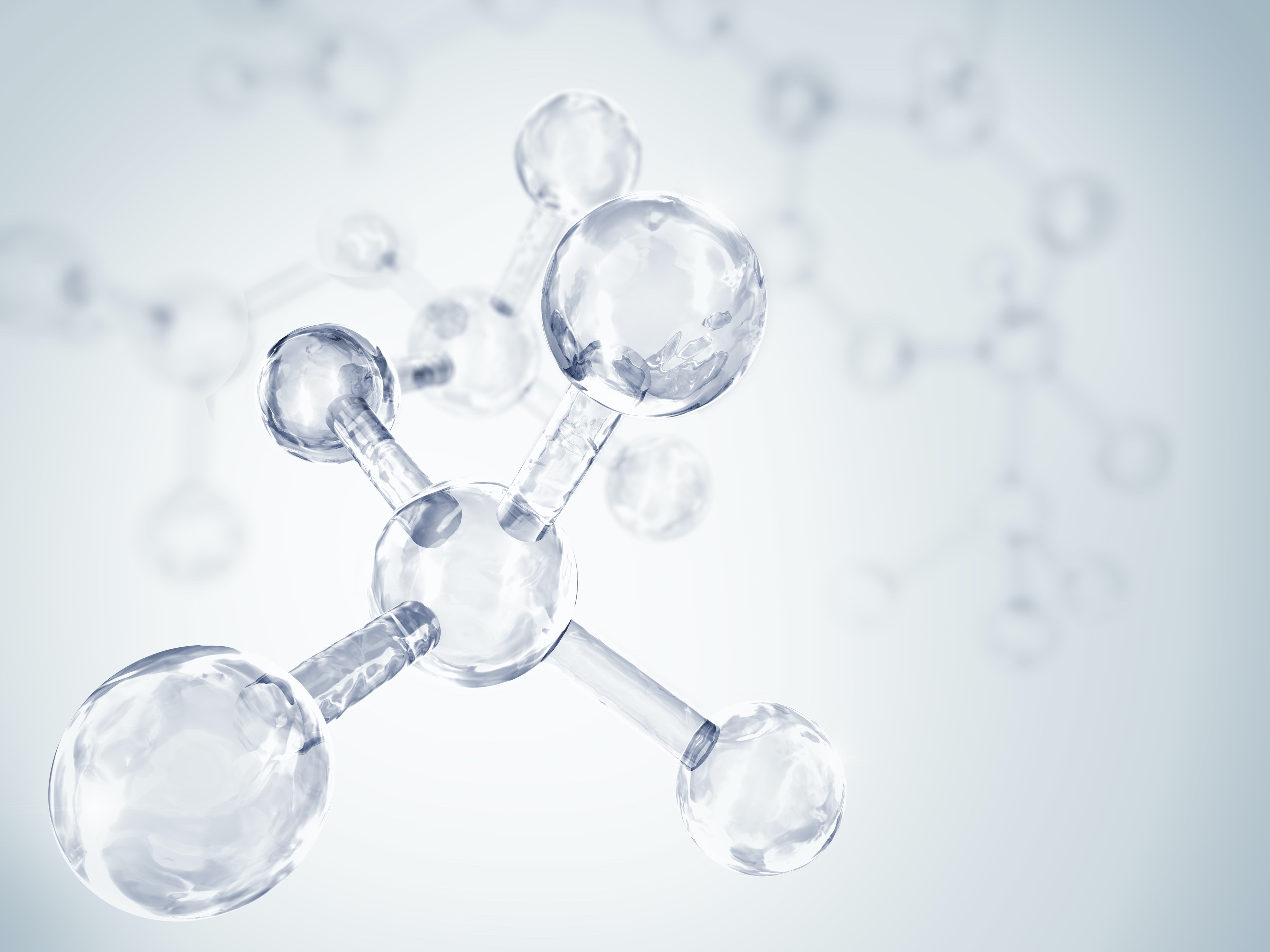 What comes to mind when you think of the term "digestion"? For most of us, it's the breaking down of food, but this action is not relegated solely to the stomach. In fact, our skin is continually digesting, which of course, is part of the cell regeneration process and which keeps us looking youthful.
As we age this process slows. Enter peptides. There are many strands of peptides, each classified by the number of amino acids within its sequence, and each of which performs a different function. In a nutshell, peptides have the ability to reduce and freeze wrinkles, promote cell regeneration and collagen synthesis, and prevent damaging and aging aggressors.
What It Is
Peptides, which originate from the Greek term "peptos"- literally "to digest," are made of individual amino acids linked together like pearls on a necklace. They have the same chemical structure as proteins, but are shorter in length. Peptides come in various sizes and are named accordingly: oligopeptides (2-10 amino acids) and polypeptides (10-100 amino acids). The amino acid sequence and the tridimensional arrangement of the chain determine the function of each peptide.
As I mentioned there are many different peptides with biomimetic being among the newest generation. A few notable peptides include:

Palmitoyl Tripeptide-5 – a small peptide that mimics the human body's ability to produce collagen via growth factor tissue. It also stimulates collagen synthesis, actively removes wrinkles, and has skin-firming and moisturizing properties. This peptide has also been considered an effective alternative to collagen injections.
Palmitoyl Hexapeptide-14 – a mega anti-wrinkle active that works through various pathways to reverse and prevent the signs of aging. Rebuilds extra-cellular matrix by improving collagen biosynthesis by inhibiting destructive matrix metalloproteinases (MMP).
Palmitoyl Oligopeptide – a tripeptide that enhances the production of natural skin molecules like collagen and glycosaminoglycans, thickens and restores flexibility to extra-dermal matrix.
The next generation of peptides from Matrixyl promise 70 to 100 percent reductions in line formation. Palmitoyl Tripeptide-38 stimulates six constituents of the skin to smooth wrinkles from the inside and rebuild the skin. Be on the lookout for this ingredient.
How It Works
Since every peptide performs a different function, for the purposes of this blog, I will focus on Palmitoyl Tripetide-5, as it is one of the peptides we have been doing a lot with recently (see Satin Peptide Serum).
Collagen represents the main component of the Extra Cellular Matrix (ECM) of the dermal connective tissues. Thrombospondin I (TSP) is a multifunctional protein that activates the latent but biologically inactive form of TGF – (Tissue Growth Factor). TGF – is the key element in synthesis of collagen and binds to a sequence in the TSP molecule. This sequence is known as Argphelys and is similar to Palmitoyl Tripetide-5 – therefore it has the capacity to bind with and activate TGF.
Where to Find It
We use peptides in a number of our formulas from enzymes to moisturizers to serums, and even the Nude Therapies Body line because they are so important to maintaining youth. A few include:
Peptides are vital to our cellular function, and as we age and collagen production decreases, these become even more important. Be sure you are educating your clients about these essential amino acids and how they support the skin's collagen, strengthen and rebuild the skin, and improve photo-damage and wrinkling.
Question: How do you use peptides and what results have you noticed?