How to Spring into Summer with Beautiful Skin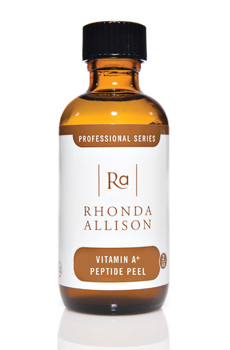 Last week I wrote about getting the body ready for summer with some springtime body peels, so this week I thought I would complete the renewal round up by focusing on facial treatments – both professional and at-home care.
Spring is the perfect time of year to introduce clients to rejuvenating treatments, as well as educate them on the importance of clearing away dead, dry winter skin to make way for healthy, glowing skin. How can you help clients spring into summer with beautiful skin?
Refreshing in the Treatment Room
Professional rejuvenation treatments are essential year-round. When administered properly they allow us to essentially push the reset button on our skin. When there are changes in the season, peel and enzyme treatments work to clear away dead cells and any damage from the previous season, as well as prepare the skin for the climate transition.
During the spring, as clients spend more time outdoors, you'll want to focus on non-irritating treatments without compromising effectiveness. An excellent peel for this season, for example is the "A" Youth Source peel. This is wonderful for several reasons; it incorporates retinol (in the Vitamin A+ Peptide Peel formula), which is essential to skin rejuvenation, as well as the new Hibiscus Peel, which is a non-irritating second-generation AHA. Not to mention timeliness of the floral tie-in!
The use of the dual peel formulas – the Hibiscus Peel and Vitamin A+ Peptide Peel – produces a very unique effect. The AHAs and concentrated dose of retinol stimulates the desquamation process, while the phytic pyruvic acid supports cell turn over, but also provides lightening, healing and moisturizing benefits. The tri-peptide then kicks in to strengthen, tone and firm the skin.
Radiance at Home
In between treatments, be sure to provide clients with the tools to continue the spring cleaning at home. A good system will focus on cleansing, correcting and rebuilding the skin. One vital component for correcting and rejuvenating the skin will be a good retinol formula. We know that retinol, a form of vitamin A, speeds cell turnover, increasing collagen production and giving the skin a more youthful appearance, but there isn't a one size fits all.
Here are some retinol options:
Saliclyic Serum – helps prevent microcomedone formation, accelerates cell turnover, stimulates collagen synthesis, and improves the skin's water barrier. Useful for all skins, especially Rosacea and sensitive skin.
Retinol Supreme – a super-charged serum that works deep below the surface to regenerate skin tissue, strengthen, improve texture and reduce fine lines. Perfect for aging skin.
You'll want to round out the system with a good moisturizer and growth factor formula, as well as sun protection like the Daytime Defense SPF30. When talking to clients about the rejuvenation process, go beyond simply providing them a list of products. Educate them on what ingredients will be most effective for their skin and why. Remember they are looking to you for knowledge and guidance in reaching beautiful skin!
Question: What is your favorite springtime rejuvenation treatment and why?