How To Leverage Instagram: Tips and Tricks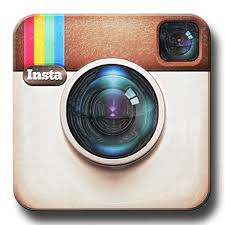 Chances are you've become one of the more than 300 million users on Instagram. If not, you may have at least been debating setting up an account for no other reason than to promote how amazing your business is.
Whatever the reason, there are a few best practices you can implement to help grow your follower count and be sure you are keeping them engaged. In this two-part series I'll cover a best practices, tips for gaining more followers, and how to keep followers engaged.
Getting Started
If you haven't set up your account yet, you are in a great position to set a solid foundation to work from. If you are planning to use it primarily for business purposes, you will want to ensure:
Your @handle is easy to remember and contains some form of your company name. You may have to get creative with your name. With 300 million+ users, you can count on a lot of names being taken already.
Your name is the full company name
The bio is a succinct one-line description of your business.
Your photo is either the company logo or an image of something that represents your brand
Insta-Etiquette
Every social network has its own set of unspoken rules, and Instagram is no different. First and foremost, be original. Don't copycat or take a screenshot of someone else's photo and repost it.
If using a hashtag for people to submit photos, always ask via a comment on the photo to make sure it's ok for you to re-share it. You might say something like: "Would love to share your photo; confirm by replying with #approved." You could also create more of a custom hashtag, such as #RAapproved or #RAforMenapproved to make it easier for you to search later.
Be consistent, but not overbearing with posts. One to three times per day is sufficient when given enough time between postings. Multiple photos posted one right after the next may annoy followers and some may consider it spamming.
Hashtags, as you may know, reign queen (second to good photography) on Instagram. It's ok to use your key hashtag(s) in the photo's description, however, to reach a broader audience through multiple hashtags, post these a comment on the photo. This will ensure you keep your photo description short, clean and concise, while still benefitting from the search benefits that come with hashtags. (More on hashtags in part two.)
Finally, a few don'ts. Businesses should rarely post selfies – use these sparingly. If you can have someone else snap a photo of you and client, always opt for that over the selfie. Never ask for followers. Some businesses have done this by commenting on others' photos with "please follow us" or "F4F" (follow for follow). This looks desperate and won't result in quality follows. Great, original content, regular engagement and proper use of hashtags will gain plenty of followers in no time.
In the next post, I'll cover tips for hashtag usage, how to capture a good photo and make yourself more discoverable, as well as a few apps you can use to create unique content.