Hand Rejuvenation: Hands Look 10 Years Younger with Three Simple Steps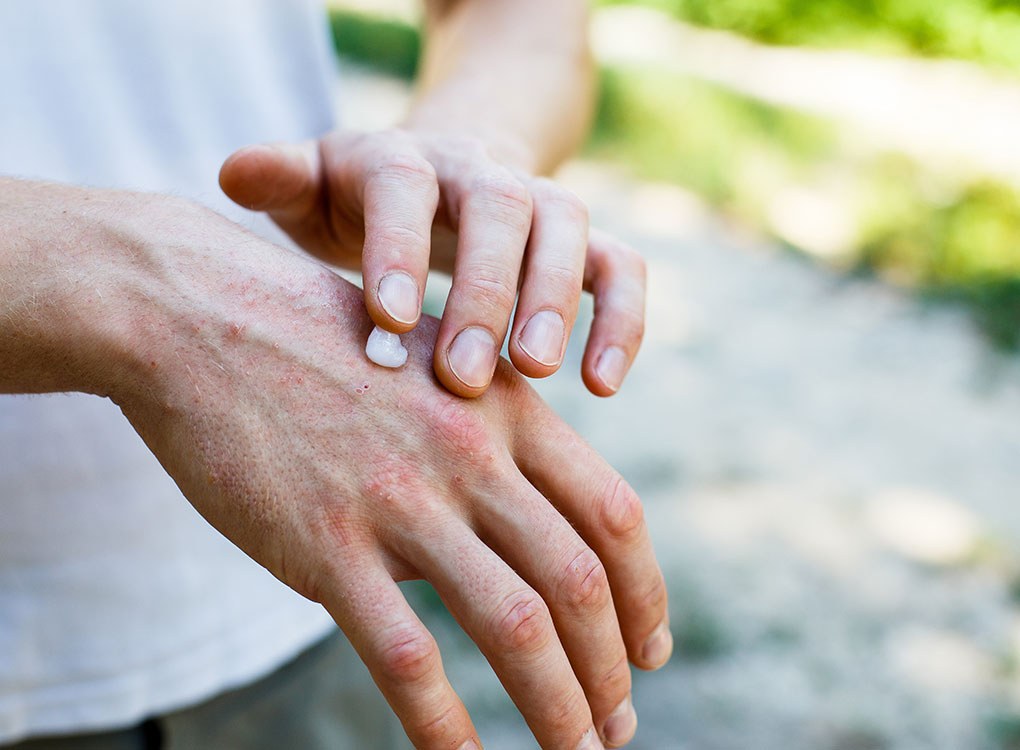 Skin care for the face and neck get most of the press, but if looking younger is your goal, don't forget about your hands! Unsightly age spots and wrinkles on the hands can give you an older appearance in spite of all the TLC you've given your face and décolleté. With Rhonda Allison, hand rejuvenation is just around the corner – looking as much as 10 years younger with just three simple steps!
Step 1: Exfoliate

Begin real hand rejuvenation with exfoliation. With Rhonda's Body Peel Cream, dead skin cells are sloughed off and cell turnover is encouraged, revealing newer, fresher skin. Softening and refining dry, tired looking hands, Peel Cream contains five different AHAs. Abundant in nature, particularly in fruits and vegetables (thus justifying their name "fruit acids"), AHAs encourage exfoliation, helping other ingredients to penetrate the skin more effectively – providing support for tissue repair from photo-aging and skin deterioration.

Another choice for body exfoliation is Rhonda Allison's Ultra Exfole'. In addition to containing an AHA, this exquisite formula also contains Retinol (another name for Vitamin A) which will add tissue strengthening properties and work in tandem as an antioxidant. As a cell-communicating ingredient, the relationship between Retinol and skin cells allows communication where the cell is told to function normally, not like a damaged or older cell, diminishing fine lines and wrinkles and restoring the growth of firm, hydrated skin.

Enzymes are another very good support for exfoliation. Enzymes digest the cells of the stratum corneum gently and orderly. Two of the most popular phyto-nutrient home care enzymes are pumpkin and cherry. Both of these chirraly correct compounds provide smoothing, softening, and brightening for hands, while preparing the skin for absorption of other valuable nutrients.

Step 2: Nourish, Brighten & Hydrate

Once hands have been properly exfoliated, the skin is ready to receive valuable nourishment, correctives, and hydration. Rhonda's Naturale' Mega Brightening Serum contains Vitamin B Complex, C, E, and K and antioxidants, giving hands a nourishing boost. The Daisy Flower Extract, a natural brightening ingredient, is blended with tyrosinase inhibitors such as Azelaic Acid, Kojic Acid, and L-Arbutin to aid in lightening age spots, giving hands a brighter, younger look.

To soothe and fortify the skin for a glowing radiance while reducing age spots and other discoloration, super-infuse hands with protective moisture. Rhonda's Phyto-Endorphin Hand Cream contains ingredients such as Monk's Pepper, known for its mood enhancing activity, provides for a radiant glow. The D-Alpha Tocopherol, a fat-soluble form of Vitamin E, improves cellular respiration and supports mitochondrial functions; Caprylic/Capric Triglyceride acts as a natural hydrating/moisturizing agent that allows vital ingredients into the tissues while keeping harmful bacteria and pathogens out. Such ingredients will help to decrease wrinkling and bind moisture in the skin.

Step 3: Protect

For a natural continuation of good skin care that gives your hands support from environmental pollution, look for an organic physical block of Zinc Oxide. EnviroProtect is an excellent choice for men, teens, and anyone who wants a light, fast absorbing daily protective cream. Beneficial for all skin types, Zinc Protection may be used for hydrating and antioxidant benefits - great for use over other nutrient topicals.

Make sure to find sun blocks such as Daytime Defense that protect from both UVA and UVB rays for ultimate protection. Sunscreens are especially important if you have used creams or serums containing alpha hydroxy acids (AHAs), because the new skin revealed burns more easily. Apply a generous amount of sunscreen in the morning and reapply several times throughout the day, even if you are not directly in the sun. Damaging rays can penetrate car or office windows and can affect your skin even on that short walk around the neighborhood or into the grocery store. If you are facing extreme pigmentation challenges, it will be very supportive to wear white cotton gloves when driving or outdoors. All the good work you do can be undone with extreme temperatures and direct sun exposure – this can be double assurance for an ideal outcome.

So, many of the Rhonda Allison skin care products designed for use on the face and neck can also be used successfully on your hands. Make it a habit to include your hands in the daily care you give your face and neck. Age defying creams containing antioxidants, vitamins, and peptides, such as Elite eEGFand Nurture Balm all nourish the hands, and the final step of using a sunscreen will protect the skin on the hands from further aging. Your hands deal with a lot each day - pamper them like you do your face and your hands will never be the thing that gives away your true age!
Here is a review of the Rhonda Allison recommended Hand Rejuvenation product line-up:

Peel Cream – contains five different AHAs to encourage maximum exfoliation

Ultra Exfole' – includes AHA and Retinol to help diminish fine lines and wrinkles

Naturale' Mega Brightening Serum – with Vitamin B Complex, C, E, and K and antioxidants to give hands a nourishing boost

Phyto-Endorphin Hand Cream – contains Monk Pepper for a radiant glow

Zinc Protection Cream – a light, fast absorbing daily protective cream

Daytime Defense – for ultimate protection from both UVA and UVB rays

Elite eEGF - age defying cream containing antioxidants, vitamins, and peptides

Nutrient Glaze – blend of enriched protein, amino acids, vitamins, and herbs that provide hydration and tissue building support to skin