Dr. Oz on Recharging your Skin with Glycolic and Lactic Acid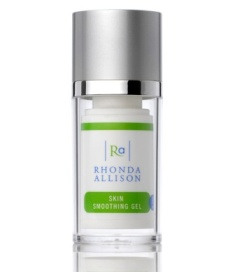 Earlier this week we posted a note on Facebook about the benefits of a skin care regimen that consists of using L-lactic acid and glycolic acid. Though I've been touting the benefit of these important AHAs for more than two decades, I was reminded of how this seemingly simple concept has yet to take root in the mainstream world when Dr. Oz brought the issue to forefront on a recent show.
On his show, "Recharge Your Body from the Inside Out," he talked about the benefits of using a milk compress after cleansing followed by a moisturizer with glycolic acid to restore pH balance, induce cell turnover and hydrate. Though it's not a new concept, I'm glad that he had the platform to get this message to the masses. Remember the milk acids were used by Cleopatra and are considered an ancient tradition for beauty.
Why does this combination make a difference? The lactic acid, an alpha hydroxyl acid (AHA), not only provides rich hydration and softens the skin, but also exfoliates without provoking irritation. It also treats pigmentation discolorations and reduces wrinkles. Glycolic, also an AHA, removes dead cells, smoothes skin texture and reduces the signs of wrinkles. Since it is a smaller molecule it is able to penetrate cellular walls and actively stimulate collagen production and cell turnover. The combination of the two will lift away dead cells and promote the growth of new ones – without being too harsh – as well as restore hydration and pH balance.
Here's a nice regimen I recommend for healthy, hydrated and glowing skin: cleanse with a lactic acid such as the Creamy Milk Cleanser(pure milk extracts) or Pumpkin Cleanser (a lactic acid base) followed by glycolic acid therapy support such as the Skin Smoothing Gel to correct and smooth photo-damaged skin and Moisture Au Lait (milk moisturizer) to give skin a soothing nourishing finish.
Question: What lactic acid/glycolic acid skin regimens have you recommended to your clients? What where the results?