Celebrate Earth's Essential Minerals In The Treatment Room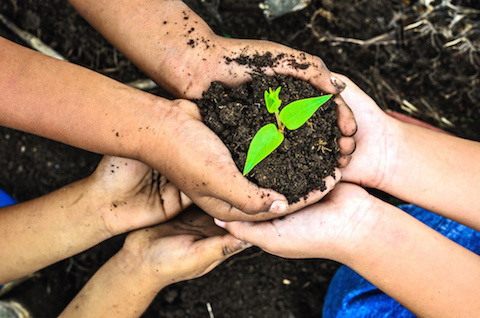 Though we may use them on nearly a daily basis, we tend to take for granted some of the quintessential elements the Earth provides us. Many of these (about 25) are actually essential to life and, overtime we've discovered how beneficial they are to the skin as well.
What better time to revisit some of these minerals than on Earth Day? Now, as I mentioned, you are likely familiar with many, if not all, of these, but chances are your clients may not know just how essential these minerals are. Earth Day is a great excuse to educate them about minerals and their benefits, and make sure they are getting enough of them in their skin care regimen.
The Essential Elements
As I mentioned there are 25 of the 118 chemical elements on the periodic table that are considered essential to life. In skin care these may be derived from the actual chemical elements themselves or from plant sources. Plants tend to be great sources for minerals, as they receive their nutrients from the Earth's mineral- and vitamin-rich soil.
As nourishing as these minerals are to plants, they produce a similar benefit to the skin, working to protect, purify, hydrate, and regenerate the skin, as well as regulate the cells.
In honor of Earth Day, take some time to educate clients on the amazing minerals our Earth provides us, make sure they are getting sufficient amounts of these essential minerals in their diets and skin care regimens, and consider getting them involved in fun Earth Day challenges and promotions. This could include specials on mineral-based products or Earth Day treatments, discounts if they ride their bike or walk to their appointment, or planting a tree in their honor if they purchase a particular package, and the list goes on. These can extend through the end of the month, as many around the globe celebrate Earth Month the entire month of April.
Happy Earth Day!
Question: Do you offer any Earth Day specials or fun events at your spa?