Can a Dash of Spice Stimulate Healthy Skin?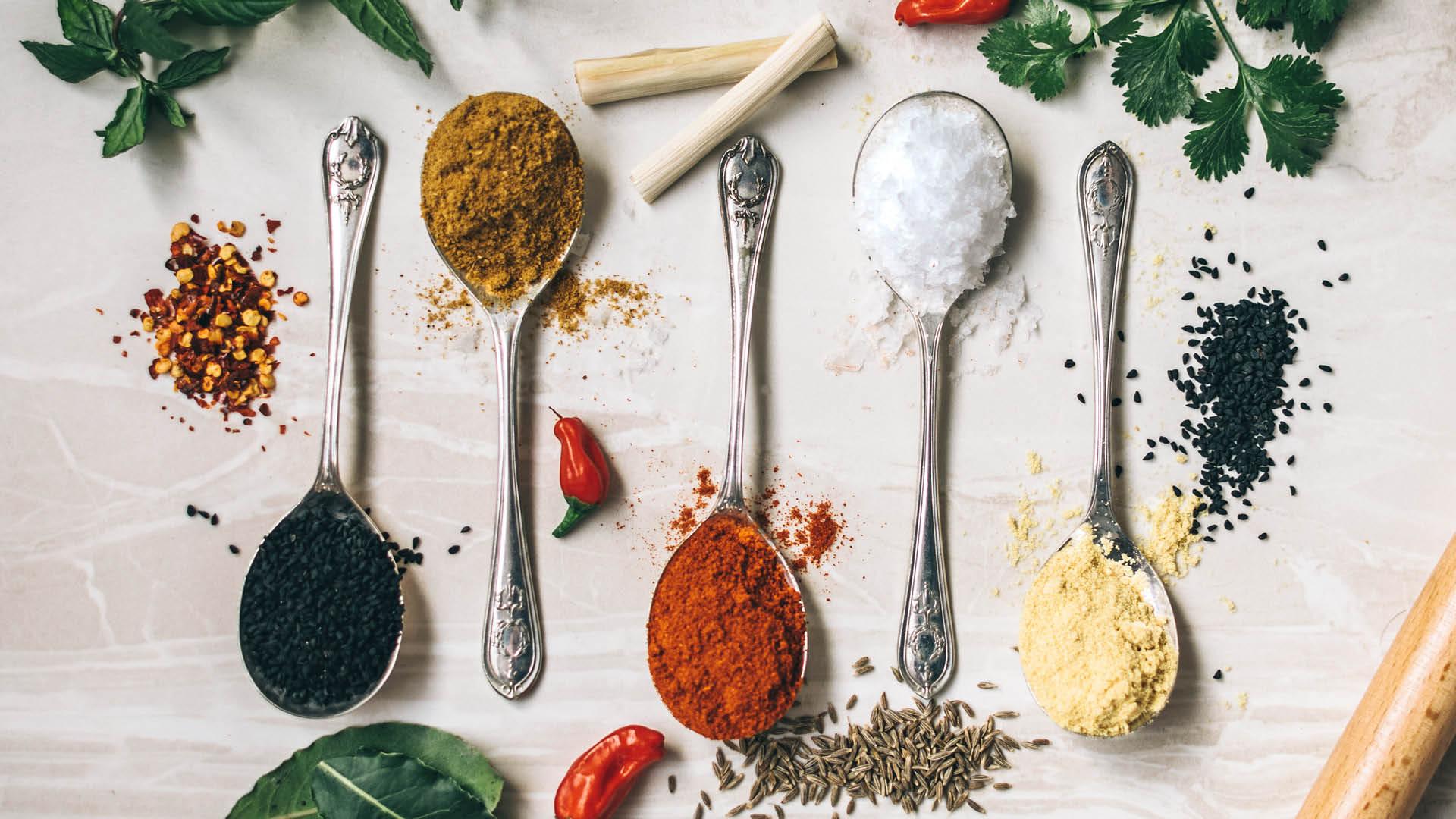 Spices are so commonly used to punch up our recipes and heal many internal ailments, but what are their effects on the skin? Do they reap the same benefits?
In a word…yes! Most spices are power-packed with antioxidant, antiseptic and detoxifying abilities and chances are if an ingredient is good for the internal body, the same holds true for the largest living organ – the skin.
This winter help clients achieve glowing, healthy skin by spicing up their treatments and home care regimens. Look to cinnamon, clove, turmeric and paprika, to name a few, not only for their inviting aroma but also for their warming, stimulating and rejuvenating properties.
Winter spice and everything nice
While these ingredients benefit the skin year-round, they are particularly useful during the winter, and clients will enjoy the warming and soothing aroma (particularly of the cinnamon and clove). Here's a snapshot of how each of these works:
Clove (Eugenia Caryophyllus) Leaf Oil – primarily used as a natural anesthetic and antiseptic stimulant, clove has been cultivated the world over for more than 2,000 years. The oil has long been used in Chinese medicine for detoxification and to stimulate the circulatory system. Its aroma also helps to stimulate the mind.

Cinnamomum Cassia (Cinnamon) Leaf Oil – with its spicy, awakening fragrance, cinnamon oil is primarily used in skin care preparations for its potent antibacterial and antifungal properties, as well as its stimulating effects. It is the terpenoids found in the oil believed to promote a glowing, healthy complexion. It also contains phenolic compounds, flavonoid derivatives, and its antimicrobial and antioxidant properties work to tighten and lift the skin.

Turmeric (Curcuma Longa) – Tetrahydocurcuminoids an extract of this potent golden spice provides shielding and healing properties. It protects against damaging environmental elements (UV rays, chemicals, microbes, and other free radicals), and aids in the treatment of acne, hyperpigmentation and eczema, as well as slowing the aging process.

Paprika Capsicum Annum (bell peppers or chili peppers) – stimulates and detoxifies cells, and revitalizes and oxygenates the skin. Paprika is made from the grinding of dried bell peppers or chili peppers and is high in antioxidants and vitamin C.
Look for clove and cinnamon in Grape Seed Hydrating Serum, Grape Seed Parfait Mask and the Pumpkin Parfait Enzyme. Turmeric, since it has protective qualities, is used in oureZincand REDMethod EnviroProtect. Paprika is of course used in the Honey Paprika Mask but also a valuable addition to the Ultra Hydration Cream.
This season try to work these potent spices into your treatment room – clients will revel in the enticing scent and a glowing complexion following their treatment. Also have clients integrate these ingredients into their home care systems to help them maintain hydration and circulation during cold winter months.
Question: How do you treat winter skin? Share your tips.