RA Social
Let's Stay Connected - Social Media, Retreats, Convention News, Special Life Events
How Do You Care of Colleens' Skin?
On St. Patrick's Day, everyone seems to be Irish. However, not everyone shares the same skin conditions. A "Colleen", the name of a stereotypical young Irish woman, usually has pale, ruddy skin and is described as a "fair maiden". Colleen is an anglicization of the Irish word "cailín", meaning nothing more than "girl".
While that iconic Colleen complexion can be beautiful, it is also prone to rosacea and inflammation, burns easily, is prone to hyperpigmentation and can show signs of aging earlier. Here are some tips for keeping that fair complexion healthy and luminous.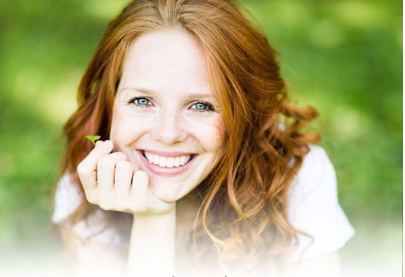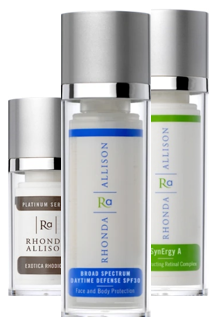 Protect! Often, we think of sun protection only on hot summer days. But those of us in the aesthetic world know 90% of all skin aging comes from directly from sun exposure. For people with a Fitzpatrick of 1-2, skin tends to burn more quickly, it's prone freckles, hyperpigmentation and is at a higher risk for skin cancer. It also tends to be sensitive and reactive and often rosacea-prone as well.

Be sure your fair-skinned clients are wearing physical sun protectants with an SPF of 18 or higher. These natural minerals work by creating a protective shield on the surface of the skin, reflecting harmful rays. There are only two forms of physical sun protectants available on the market today – zinc oxide and titanium dioxide. Recommend RA's Daytime Defense SPF 30 for maximum protection.


Avoid Irritants! Remind clients to avoid skin products that have dyes, colorants, synthetic fragrances, sodium lauryl sulfates, parabens and phthalates as these contribute heavily to sensitivity. Try recommending soothing, anti-inflammatory products such as Creamy Milk Cleanser, Drop of Essence, and Exotica Rhodiola and Sensitive Skin Complex and Mandelic Arginine Serum to decrease sensitivities and strengthen skin.


Up the Anti-Aging Ingredients! You may be seeing fair-skinned Colleens who suffer from photo aging, wrinkles and sagging skin. Thin skin prone to sun damage may need extra help in the aging department. Try boosting the peptides and vitamins A & C in your clients' home care. These ingredients will strengthen collagen and elastin, provide antioxidant support and give more resilience to the skin. We suggest C-Stem and SynErgy A for more sensitive skins and Peptide 38 for maximum peptide support.
Wearing of the Green… Tea!

Excerpt from RA Blog

Over the next couple of weeks, in anticipation of St. Patrick's Day, green will begin to infiltrate our lives. It will most likely be in the form of four-leaf clovers, little leprechauns in green suits, and food festively transformed by dye.
There are, however, a few other ways outside of shamrocks and green hats to infuse green into your treatment room. One such way is green tea. As it turns out, this is also a great ingredient to ready clients for spring.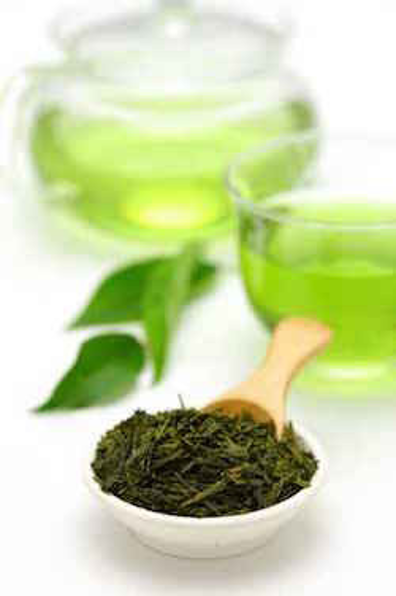 What It Is
Green tea originated in China, first brewed in 2737 BC. Over the years it has been regarded for its health benefits, as it contains a variety of enzymes, amino acids, lipids, phytochemicals and minerals. Green tea also contains a type of catechin known as EGCG (Epigallocatechin Gallate). This catechin is a polyphenol that provides greater antioxidant content than vitamins A, C and E!
Green tea is also power packed with other valuable nutrients like vitamins E and C, carotenoids, minerals, and oils.
How It Works
Since green tea is a natural polyphenol and potent antioxidant it works to rid the skin of impurities and boost its immune system.
It also aids in eliminating free radicals, while protecting healthy cells, which safeguards the cell's DNA structure. Additionally, green tea assists in wound healing, minimizing scars, provides anti-inflammatory benefits, bolsters skin elasticity, and inhibits collagenase.
Going Green
One way to celebrate the "wearing of the green" this season is to incorporate green tea into the treatment room. A treatment we love this time of year is The 4-Layer Restoration Green Treatment. This deep-tissue facial will smooth, soften, clarify, and restore client's skin using the power of green:
Green Tea
Green Papaya
Green Italian Herbs Like Rosemary & Basil
Green Growth Factor
Using the Beta Green Tea Cleanser will provide a deep cleanse and stimulate the exfoliation process. An enzyme application of the Skin Brightening Enzyme, Mint Papaya Enzyme and Italian Herbal Peel will digest dead cells, bringing fresh, rejuvenated cells to the surface. A mask of the Wasabi Mask and Grape Seed Parfait Mask will nourish and hydrate the skin. To finish, the Blemish Serum will purify the skin, while Growth Factor Serum Plus support collagen synthesis and cellular health. The Daytime Defense SPF30 and Sheer Tint Finisher SPF18 will protect the smooth, beautiful, restored skin you just uncovered.
Bring the luck of the green to your treatment room this season, and help your clients uncover that pot of gold in the form of healthy, radiant skin.
Why do we celebrate Women's History Month?

The entire month of March is Women's History Month. A time when we recognize and acknowledge the many contributions of notable and ordinary women. This is a great opportunity to celebrate and reflect on women's achievements, as well as the issues they have faced and their struggle to be independent and equal.
Women's History Month first began in the early 1980's as a national celebration when Congress requested President Carter proclaim one week beginning in March as "Women's History Week". In 1987, the National Women's History Project petitioned Congress and the designation was changed to "Women's History Month".
Each year, the National Women's History Alliance selects and publishes the yearly theme. This year's 2020 Women's History Month theme is "Valiant Women of the Vote." The theme honors "the brave women who fought to win suffrage rights for women, and for the women who continue to fight for the voting rights of others."
So why do we still need to celebrate Women's History Month? In an industry dominated by women, from skincare business owners and employees to licensed aestheticians and clients, it is important that we take a moment to reflect and give thanks for the dedicated, hardworking, groundbreaking women who came before us, paving the way for us - from equal rights in the workplace and equal pay, to the right to vote and participate in cosmeceutical legislation, and even for the rights to own businesses and property!
But let us also take time in the coming month to show appreciation to the unsung, everyday, working women who keep our industry running. Who struggle and thrive - providing for themselves and their families – making a difference in other's lives. It is to them we say, "thank you"!
March into Spring with New Skin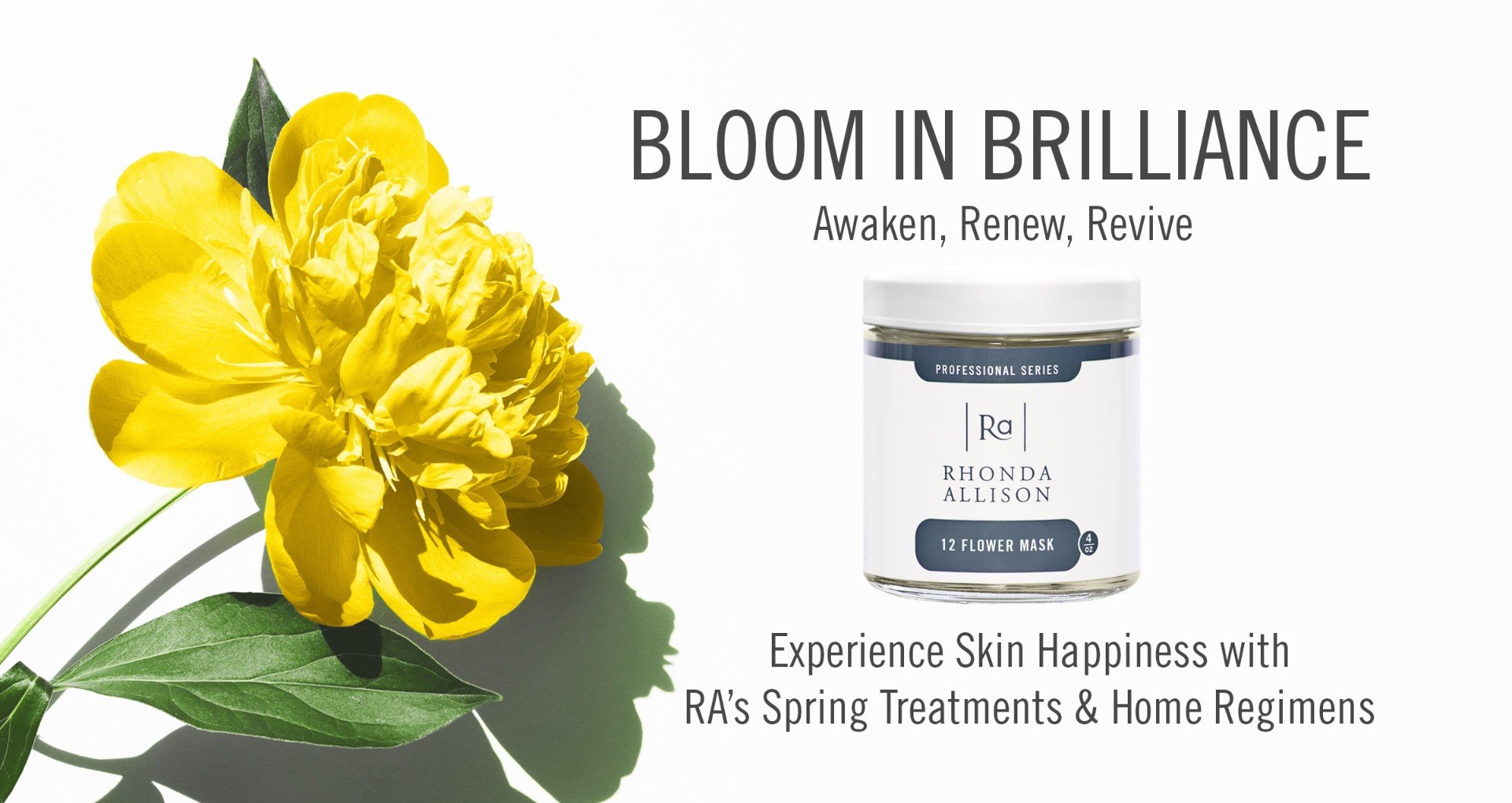 March is almost here and that means it's about time to think of spring cleaning. This, of course, includes you and your clients' skin care routines! Spring is where all things awaken become new again after the long, harsh season called Winter. Skin reacts much like nature and goes through a very dry period during the winter. It's always good to remind your clients that changing up their skincare and makeup regimens are necessary as we march into spring with new skin.
Let skin bloom in brilliance! To awaken, renew and revive fabulous-looking skin for spring, you must first shed the dead, dry skin. The best way to accomplish this is by recommending RA's Bloom in Brilliance series – coming soon! Bring your clients' dull, winter skin to life with hydrating, brightening and rejuvenating professional treatments. This three-treatment series will have skin blooming into summer.
Here are some great at-home tips to may also suggest to your clients to get them started in on their skin care spring cleaning.
EXFOLIATE. IT'S THAT SIMPLE. One of the fastest ways to get rid of dull, dry skin is to exfoliate. Buffing grains, such as RA's Brightening Scrub, are very beneficial for getting a deeper cleanse and to exfoliate dead surface cells. Caution clients not to "over scrub" and use as directed. A buffing grain may be the perfect support for a daily cleanse, but for another, once a week is all that is needed.
Weekly home care enzymes, such as Skin Brightening Enzyme, are also a good way give skin a light surface exfoliation and provide good maintenance between professional visits. Great for offering skin a smoother, more polished appearance along with providing needed nutrients to replenish dry winter skin.
BRIGHTEN UP FOR THE SEASON! Let's face it, after a long, dry winter, spring offers a much brighter alternative. Lighten and brighten your clients' skin this spring. RA offers a number of topicals for real skin-brightening change. This season try incorporating these lightening products into your clients' home regimens – Brightening Pigment Lotion, Naturalè Mega Brightening Serum, and Skin Brightening Gel.
LIGHTEN UP THE MOISTURIZER. To brighten skin, we recommend lightening up the moisturizer this spring. Winter typically requires heavier hydration, but spring can be just the time to switch to something a little lighter. Brightening Cream Enhanced not only moisturizes skin but supports pigmentation reduction as well. Just remember, don't forget the SPF!
SWITCH OUT THE MAKEUP. Spring is a great time to experiment with brighter shades of makeup and spring colors. But before we mention foundations, remind your clients it would be a crime not to prime the skin first. Recommend RA's Peptide Primer to smooth out wrinkles and prime the skin before any makeup is applied. Then recommend switching it up a little by lightening their makeup. We suggest taking IllumiColour Mineral Crème and adding a drop or two of Revise to lighten it up for spring.
For the lips, recommend light spring colors such as LIPS Petal or Bellini. Fortified with six natural remedy oils for lip restoration, natural flower was to lock in moisture and pomegranate for antioxidant support, LIPS are a natural extension of good skin health!
If you have any specific questions about spring regimens for your clients, please reach out to us via the RA Educational Forum or give us a call at 817-410-9899 to speak with an RA Educator. We would love to hear your questions and comments!

ANNUAL FEBRUARY FISH FRY
It's an RA Tradition!
It wouldn't be February at Rhonda Allison without our Annual RA Fish Fry! A long standing tradition around here, the feast this year included catfish, shrimp, hush puppies, Mexican corn, potato salad, sopapilla cheesecake and many other tasty dishes.

A special shoutout goes out to our main fish fryers – Rece Jones and Shawn Delgado, along with everyone else who brought in delicious side morsels and desserts.

Here's to hoping we have some leftovers!!!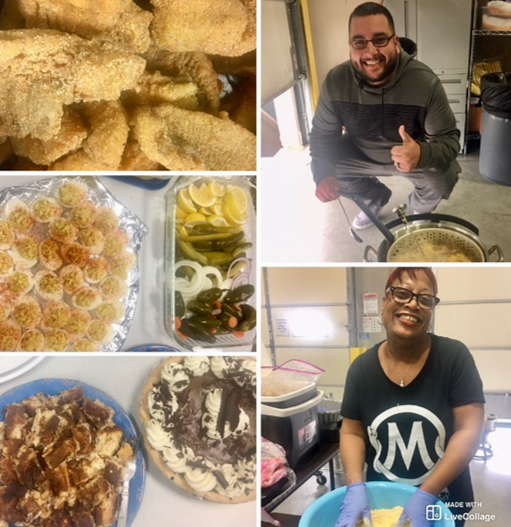 MAKE A CONNECTION!
Check Out Our RA Facebook Page Today!!

Get connected, check out the latest blogs, events and see what's new at Rhonda Allison. Click Here and join the RA Family today!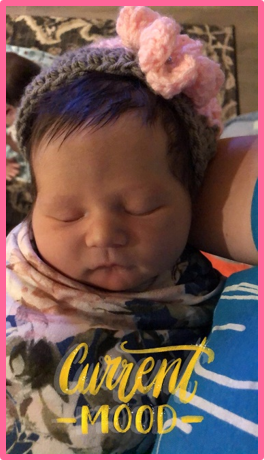 Welcome to the newest RA team member! It's a Girl!!!
We want to congratulate our own Amanda Edwards, RA Educational Consultant, and husband Ryon Bodnar, the proud parents of daughter, James Loran Bodnar. Born January 22nd – 6lbs. 8oz. and 19 inches – mom and baby are doing great!

We can't wait to get some baby snuggles around here!!!

No matter what - just keep moving forward!

The Rev. Martin (Born as Michael) Luther King, Jr., was born on January 15, 1929. More than 50 years after his death on April 4, 1968, his life still inspires us to keep moving forward – inspiring hope in all those who feel their dreams are just out of reach. As aestheticians and skincare professionals, we deal with clients whose self-esteem may be low because they are self-conscious about their appearance. Or, we may have fallen short of our own personal goals or business goals.
Whatever the challenge, we must never lose site of the goal, keeping our eyes on the prize until we win the race. We see amazing results all the time with our clients. Differences in their skin that totally change their outlook and self-esteem. Those are great days that should be celebrated! Encourage your new clients when first starting with a new skin regimen or treatment plan, to never give up and get lost in the present. Endurance, sticking with the protocol, and a little time will get them where they want to be!
Above all, as we celebrate MLK's legacy on Monday, January 20th, let us remember, no matter what, to just keep moving forward!